About Quality Plus Automotive Service, Inc.
Where the plus is for trust!
If you are seeking auto repair or maintenance in Raleigh or Wake Forest, look no further than the team of professionals at Quality Plus Automotive Service. We are an independent auto repair shop that opened its doors in December, 1984. Owner Randy Bunn had worked for the local Raleigh Honda dealership for 8 years and an independent Honda repair shop for 2 years.
Together with his wife, Jill, he built Quality Plus Automotive Service with an emphasis on quality work that suits the customer's unique needs. From the very first day our doors opened until now our goal has been the same, to provide our customers with quality repair and service at a reasonable price.
Reliable Auto Repair Experts in Raleigh & Wake Forest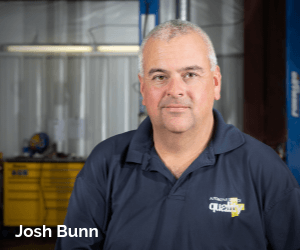 While our business used to exclusively service Hondas and Acuras, it was not long before customers who drove other types of vehicles also wanted Quality Plus Automotive Service. Our company consists of only the hardest workers; individuals who choose to continue their education in the automotive industry by staying up to date on all of the latest technology. Our team of professionals is passionate about efficiency, cleanliness, and diligence in our work.
When you come to our shop, you can trust that our company has the following traits:
Honest and trustworthy
High-quality work ethic
Trained and certified technicians
Family-owned and operated
We are proud to be making the transition into becoming a green shop, making us one of the first to do so. We care about our environment, and recognize that we play a large role in keeping it clean due to the oils and chemicals that our work involves.